X
Master Instructor
Master level rates too high? Check out our other instructors at our standard pricing.
HALF HOUR PRICES
| | | |
| --- | --- | --- |
| Option | Price Per HALF Hour | Total Cost |
| Pay as You Go | $35 /30min | $35 |
| 4 Lessons | $30.00 /30min | $120 |
| 12 Lessons | $25.00 /30min | $300 |
| 24 Lessons | $22.50 /30min | $540 |
+$5.00 for in home service
FULL HOUR PRICES
| | | |
| --- | --- | --- |
| Option | Price Per FULL Hour | Total Cost |
| Pay as You Go | $60 /hour | $60 |
| 4 Lessons | $50.00 /hour | $200 |
| 12 Lessons | $45.00 /hour | $540 |
| 24 Lessons | $40.00 /hour | $960 |
+$5.00 for in home service
Free Lessons and Discounts
Free Lessons

Discounts

FREE Lesson with your First Package!

Refer a student and get one FREE lesson!

Returning Students: 10%

Webcam Lessons (any instrument): 15%
X
TaylorRobinsonMusic.com values the privacy of every visitor. We will never share your contact information or send unsolicited emails.

Guitarist/Vocalist/Composer/Arranger/Director Andy, has spent most of his life pursuing the goal of mastering music at its highest level which continues to this day. He began his formal pursuit at the prestigious University of North Texas where he received his Bachelor's of Arts in Jazz Performance. He then went back to UNT to receive a Master's in Jazz Arranging/Composition studying under Grammy award-winning arranger/composer, Richard DeRosa. During his time at UNT, he was able to perform and arrange for the world renown 1 o'clock lab band under the direction of Steve Weist and the UNT Jazz Singers under the direction of Jennifer Barnes as well as countless other small and large ensembles. Andy has also been composing and performing since his youth and has developed his own unique writing style comprised of the multitude of genres that has influenced his musical direction. He has also written/arranged/performed and recorded for many artists over the last 25 years. Andy has also been an educator since 1993 and currently is Director/Arranger of the Rockin' Axes and Contemporary Guitar Ensemble of SFA University as well been the applied guitar and bass professor. Expectations of Students: Like any aspect of life, consistency and patience are two very important qualities to posses when working towards a goal. The duration of each practice session is proportional to the level of the student. Learning how to practice efficiently with your instrument is key for adherence and success in obtaining your goals. Andy also strongly believes that service to humanity is of the utmost importance. He has performed for and been a part of many worth while causes such as the Dallas Life Foundation, Juvenile Diabetes, Food For Hunger Organizations, Medi Send, as well as Habitat for Humanity.
Andy S.- has over 20 years of music experience in the Keller area.
Andy S.- is proficient in and teaches Guitar Lessons, Bass Guitar Lessons, Vocal Lessons, Song Writing Lessons .
Formal Education:
Bachelor's of Music in Jazz Studies Performance- University of North Texas Master's of Music in Jazz Studies Arranging/Composition- Universisty of North Texas Pro Tools certification-Pro Media Dallas
Performing Experience:
Andy is an accomplished musician in many styles of music. He performs regularly in Jazz combos, string quartets, pop, rock as well as singer songwriter groups regularly in the North Texas area. He also has recorded with artists locally and from the Miami and Washington D.C. areas. Andy has arranged an original composition by world renowned jazz artist, Kurt Rosenwinkel, which was performed by Kurt himself along with the, Grammy award winning, University of North Texas's One O'clock lab band in Spring of 2010.
Experience Teaching:
Teaching privately since 1993. Currently Director/arranger of the two Rockin' Axes ensembles, the Contemporay Ensemble, the Rockin' Axes Vocal Lab as well Professor for Guitar/Bass at SFA State University.
Genres Taught:
Rock

Blues

Jazz

Classical

Country

Acoustic
Availability:
Mon

3:00pm

7:00pm

Tue

3:30pm

7:00pm

Wed

3:00pm

7:00pm

Thu

3:00pm

7:00pm

Fri

3:30pm

7:00pm

Sat

Sun
Map: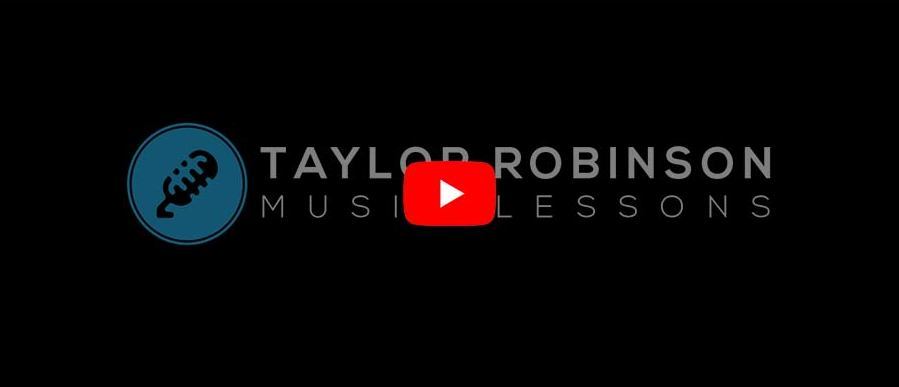 Review:
Very pleased
Mr. Andy is very patient with my 8 year old who tends to talk a lot and get off topic. He is able to get her back on track without frustrating her, but also calls her out if he knows she hasn't worked hard during the week between lessons. I like that she has to learn how to read music as well as chords. He pushes her hard enough that she is challenged and progressing. Debbie wrote on Sat, 18 Aug 2018
Great Vocal instructions
Andy has been my voice instructor for a few months now and I am very pleased with the progress. He is well educated and very talented. I have studied under other instructors and I am most impressed with Andy. Joe W. wrote on Fri, 01 Mar 2019
Overall Rating based on 12 review(s):
(10)
Rate the Quality of Lesson
(10/10)