X
Master Instructor
Master level rates too high? Check out our other instructors at our standard pricing.
HALF HOUR PRICES
| | | |
| --- | --- | --- |
| Option | Price Per HALF Hour | Total Cost |
| Pay as You Go | $35 /30min | $35 |
| 4 Lessons | $35.00 /30min | $140 |
| 12 Lessons | $35.00 /30min | $420 |
| 24 Lessons | $35.00 /30min | $840 |
+$5 for in home service
FULL HOUR PRICES
| | | |
| --- | --- | --- |
| Option | Price Per FULL Hour | Total Cost |
| Pay as You Go | $60 /hour | $60 |
| 4 Lessons | $60.00 /hour | $240 |
| 12 Lessons | $60.00 /hour | $720 |
| 24 Lessons | $60.00 /hour | $1440 |
+$5 for in home service
Free Lessons and Discounts
Free Lessons

Discounts

FREE Lesson with your First Package!

Refer a student and get one FREE lesson!

Returning Students: 10%

Webcam Lessons (any instrument): 15%
X
TaylorRobinsonMusic.com values the privacy of every visitor. We will never share your contact information or send unsolicited emails.

Amanda is a teaching, recording, performing, and touring musician from Southern California. She established connections in the Southern California music community that led to touring nationally and internationally, as well as with cruise ships as a performer. Amanda has been teaching music to students of all ages privately and in schools for over half of her life and has worked with numerous teaching and non-profit organizations to provide music education varying from guitar classes to entire ensembles, songwriting to recording, and vocal music to preschool. She performed all over Southern California with various cover and original bands, musical theatre orchestra pits, and nationally as a solo artist. Some of her footage from national tours became a documentary project with a recorded album, movie, and live production. Most of her travels now are for a nonprofit that provides professional developments for classroom teachers in high-poverty areas who want to integrate music into their lessons. Providing webcam lessons allows her to continue her passion for school education across the US while giving quality one-on-one lessons. Amanda is a versatile instructor on many instruments and various styles with guitar, piano, vocals, bass, flute, songwriting, recording and editing hardware and software, music notation, and advanced music theory. Real-world experience, combined with education in many different environments, means each student receives lessons most suited for their learning style from a young yet experienced educator!
Amanda J has over 23 years of music experience in the Austin area.
Amanda J is proficient in and teaches Guitar Lessons, Bass Guitar Lessons, Keyboard and Piano Lessons, Vocal Lessons, Song Writing Lessons .
Degree and Field of Study:
Master's of Education, Curriculum and Instruction
June 2018
Ottawa University
Bachelor's Degree, Human Services/Psychology
January 2017
Ottawa University
Associates Degree, Fine Arts-Music
August 1999
Citrus College
What to expect in my Orchestral Lessons
Beginner - Intermediate - Advanced
FLUTE: the hardest thing to do on flute is get the initial sound. Once that's done, the rest starts to fall in place! Body position and proper breathing techniques are taught with sound production, reading fingering charts for G, A, and B get the student started on simple 3-note melodies, applying the notes they learn to simple music notation as they learn more notes, and then getting into the Rubank method to challenge their music reading and finger combinations for repertoire. From there, we move into move advanced techniques like double-tonguing, scales, and applying to more challenging repertoire in a variety of genres.
What to expect in my Bass Guitar Lessons
Beginner - Intermediate - Advanced
BEGINNING/LOWER INTERMEDIATE: much like the guitar except instead of chords, students are taught walking bass lines with 12-bar blues and progress to using chord notation to write their own walking bass lines. HIGHER INTERMEDIATE/ADVANCED: Berklee Bass Method is used for notation reading, Jamey Aebersold methods for the jazz-minded, and focus on versatility for ANY genre with ear-training.
What to expect in my Vocal Lessons
Beginner - Intermediate - Advanced
BEGINNING: establishing good habits of breathing from the diaphragm, relaxing the throat, and utilizing air to sing instead of "hit" the note starts out our vocal lessons. Warm-ups using scale degree numbers and syllables with steps, skips, and controlled scooping eventually progress to solfege and harmonies. For repertoire, enunciation is a crucial habit that naturally makes the voice louder and words easily understood, and pieces are chosen collaboratively by myself and the student so that they are challenging but not discouraging. If students are interested in specific singing genres, such as Pop, Rock, Musical Theater, or Jazz, we then focus on techniques for those styles. INTERMEDIATE: vertical and horizontal range, belting, and versatility. ADVANCED: focus on specific styles to master vocal techniques that will help a student succeed with auditions and gigs.
What to expect in my Keyboard and Piano Lessons
Beginner - Intermediate - Advanced
BEGINNING/LOWER INTERMEDIATE: with note names on piano with note-name notation that utilizes rhythms by rote (by ear) to establish internalized rhythm, body and hand positions, and finger positions. Alfred's Basic Piano method or Bastien Piano method levels are determined for the student after assessing how they did with the first part in order to learn music notation with notes on the staff and rhythms. Customized melodies for their rewards always utilizes note-name and/or music notation. Once students are ready for the challenge of changing positions, Hanon exercises 1-5 are introduced. HIGHER INTERMEDIATE/ADVANCED: Scales, applying music theory to repertoire and composing, and specific genre studies to expose the student to various styles of playing while finding what they would like to focus on most.
What to expect in my Guitar Lessons
Beginner - Intermediate - Advanced
BEGINNING/LOWER INTERMEDIATE: Starting out with simple TABs to focus on parts of the instrument, body and hand positions, and utilize the ear to hear rhythms within the internalized beat. Progress to rhythm notation over more challenging TABs, power chords, and open chords. From there, rhythm notation is applied to strumming with more complex rhythms using ties, as well as hammer-ons, pull-offs, slides, and bends on TAB notation. For those interested in learning to read music notes on the staff, Mel Bay method and custom well-known melodies I notate personally are provided. HIGHER INTERMEDIATE/ADVANCED: improvisation, composition, applying more advanced music theory to the instrument through scales and chord structures, and challenging repertoire using all styles of notation.
Formal Education:
1) Citrus College, Associates Degree in Fine Arts: Music major; 2) Ottawa University, Bachelor's Degree in Human Services with a minor in Psychology; 3) Ottawa University, Masters of Education: Curriculum and Instruction
Private Education:
Martin Winer, jazz guitar, 5 years; Tom Hynes, jazz guitar, 6 years; Les, rock guitar, 2 years; Alex Nester, rock/pop vocals, 2 years
Performing Experience:
Various professional cover and tribute bands House band for late-night Mexican television show, "Noches con Platanito" Professional solo artist National tour with original rock band International tour with big band jazz and orchestra Cruise ship gigs as an entertainer
Experience Teaching:
Private lessons: 23 years In-school curriculum: 13 years Afterschool classes: 13 years Professional developments (training teachers): 10 years
Genres Taught:
Rock

Pop

Blues

Jazz

Classical

Country

Acoustic

Christian

R&B

Gospel
Availability:
Mon

off

off

Tue

off

off

Wed

off

off

Thu

off

off

Fri

off

off

Sat

off

off

Sun

off

off
Map: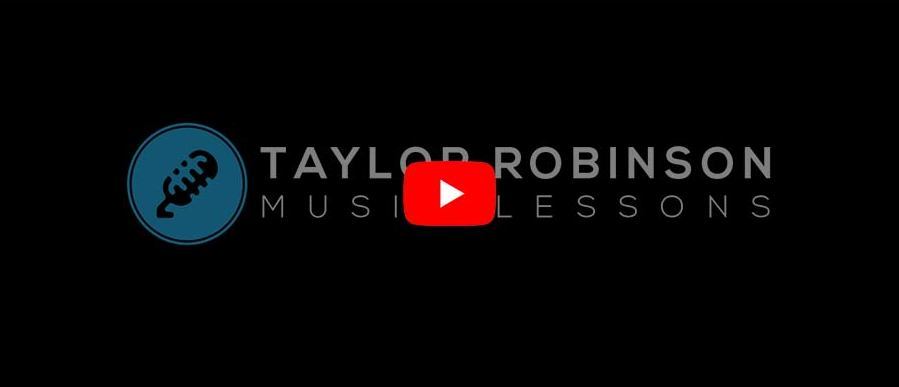 Review:
Aimee Art Productions: Building Self-Esteem and LIteracy Through the Arts, Owner/Founder/Artistic Director
Amanda is amazing! She started working with us when she was only 24 and she already played 7 instruments and was a natural teacher! Since that time I have seen her grow into a master teacher at a very young age, and inspire children of all ages in everything from singing to playing piano, guitar, bass, and ukulele, and writing songs, singing and recording rock songs, making music videos, travelling around the world through song, and even doing musical theatre! Amanda is a multi-talented, multi-faceted, multi-literate musician who can play and teach many musical styles and many learning styles. She is kinesthetic, auditory, and visual, highly creative, intuitive, kind and gentle with her students, and very encouraging. Amanda is also an experienced musician in her own right, and has composed, toured, gigged, and travelled extensively, sharing her gifts with the world. Any student, family or school will be lucky to have Amanda! I am excited to see what she does next! Aimee Hopkins wrote on Wed, 19 Apr 2017
Thrilled Parent
Amanda was the first guitar teacher our son had and she not only taught him the basics of guitar she also instilled in him the importance of practice. Amanda was so willing to let our son follow his own intrigue to learn new songs and took the time to record samples for him to practice with. She was dedicated and positive and his playing improved dramatically. There was not a time when he did not want to go to a lesson with Amanda. Amanda wanted our son to succeed and pushed when needed but also praised and recognized his effort. We miss her! LuAnne Morrow wrote on Sun, 25 Jun 2017
Personable
I had my first lesson with Amanda. I find her to be friendly and dedicated. She makes learning fun. Estrellita Albright (Lita) wrote on Sun, 09 Jul 2017
Regular family review/ Former students
My family has known Amanda for about 5 years, when she started to teach my oldest son (then 5 years old) music. I have no musical background and neither does my wife. About 2 years ago, she began to teach my daughter (then 5 years old) music. My son and daughter are very different and they learn very differently. A lot of people have commented on how great of a musician she is, which is very true. Amanda is very talented indeed. However, what makes her a truly remarkable music teacher is her TEACHING ability. I know very skilled artists and professionals who are great at whatever it is that they do, but find it difficult to teach. A completely different set of skills. In my opinion, I am more impressed with her teaching skills and her ability to teach in a variety of ways. This became apparent when I saw her with both my son and daughter, catering to their individual abilities and needs. Combine this with Amanda's caring, compassionate, heart and you have a rare combination of attributes. She became a mentor to both our kids and we were all heartbroken when she left California, although we completely understood her reasons. Both of my children's musical abilities grew and even more important, it kindled a love and appreciation of music for both of them. Anyone with kids will be lucky to have her as a teacher, mentor, and friend. Tara, Anthony, Vincent, Lila wrote on Sun, 09 Jul 2017
Amanda is Amazing
My daughter took lessons with Amanda for 2 years before she moved away. She taught my daughter how to play the guitar, sing, music theory and recording programs, she helped her with piano and ukulele at times too. She is an absolutely phenomenal musician and teacher. She is very professional and organized, I loved that she would email me updates and videos from the lessons. I love that she is technologically inclined, she utilizes and shows students useful Music technology! She has a very positive attitude and she was very inspirational for my daughter! She is fun but firm, she always goes above and beyond to always puts her student's needs first. Amanda has helped my daughter prepare for countless shows and auditions and provided her with her very first performance opportunities that I know she will never forget! She has been such a blessing in my daughters life and we are so thankful to have had the opportunity to learn from her and get to know her! I can not say enough wonderful things about her! Michelle Farage wrote on Mon, 10 Jul 2017
Amanda is an amazing teacher
Amanda is an amazing teacher. She taught my son's piano a year and a half, my son and I both like her so much. She has a lot of passion and different teach style and she love kids. We really miss her so much.Hope she can come back again. Peng Zheng wrote on Tue, 11 Jul 2017
I love her!
Amanda makes me feel that I can do this (piano, singing). Her lesson plans are easy to follow and she makes sure I understand. She is very friendly and open. I plan to continue after this session with her as my instructor. Lita Albright wrote on Thu, 27 Jul 2017
Loved my lesson with Amanda
Amanda was so helpful and fun. She explains and demonstrates things clearly and in a way that i can definitely duplicate. Very excited to continue with her! Kelly wrote on Mon, 22 Jan 2018
Best Piano Teacher Ever!
Amanda is a game changer! My daughter loves interacting with Amanda! She has learned so much with just a few months of being taught by her. She's easy to work with and we just love her! Never ever retire!! Melean Remoquillo wrote on Sun, 10 Nov 2019
Great vocal teacher!
My 9 y/o daughter recently started voice lessons with Amanda. Amanda is so upbeat and positive and kept my daughter engaged. She put my daughter at ease in the first few minutes of her first lesson. We look forward to seeing her progress. We highly recommend Amanda. Alicia wrote on Mon, 11 Nov 2019
Awesome Vocal Instructor
My 9-year-old daughter enjoys meeting with Amanda each week. She does a brilliant job via webcam of giving her voice lessons. Amanda is engaged, enthusiastic, challenging, and very professional. I have seen tremendous improvement in my daughter's singing abilities and she continues to love to sing thanks to Amanda! I highly recommend! Andrea wrote on Wed, 13 Nov 2019
Very Happy Parent
My 15-year-old daughter has been taking voice lessons with Amanda for the past 3 months and what a difference! She already had a good foundation but Amanda has helped take my daughter's voice to the next level and gave her more confidence to audition for solos. My daughter wants to make a career out of stage performing and with Amanda as her coach, I think she can get into a great school to help her talent blossom. Bridget Wesley wrote on Sun, 17 Nov 2019
Amanda J. is the BEST guitar instructor!
My 16 year old son has been taking lessons from Amanda J. since he started playing guitar 3 years ago. Amanda is super patient, upbeat and encouraging! Amanda's knowledge about so many different types of music is amazing! She truly cares about my son's progress and challenges him to continue to grow. I highly recommend her for any lessons that she offers, you won't regret it! Michele Page wrote on Wed, 05 Feb 2020
Amanda is the one of the best!
Amanda is uniquely encouraging, energetic, positive, and organized.  As parents, it is sooo nice to receive comprehensive analysis about our daughter's progress directly from Amanda, right after each lesson. She is very talented, as evidenced with the myriad of instruments she can teach, including vocals, and she is outstanding at teaching all of them while also connecting with our daughter to ensure her comprehension and continued interest and fun! We are so lucky to have found Amanda and hope to continue having our daughter learn from her for years to come! M&B Harris wrote on Wed, 01 Jul 2020
Overall Rating based on 12 review(s):
(10)
Rate the Quality of Lesson
(10/10)